Chairman's Message
About MCRF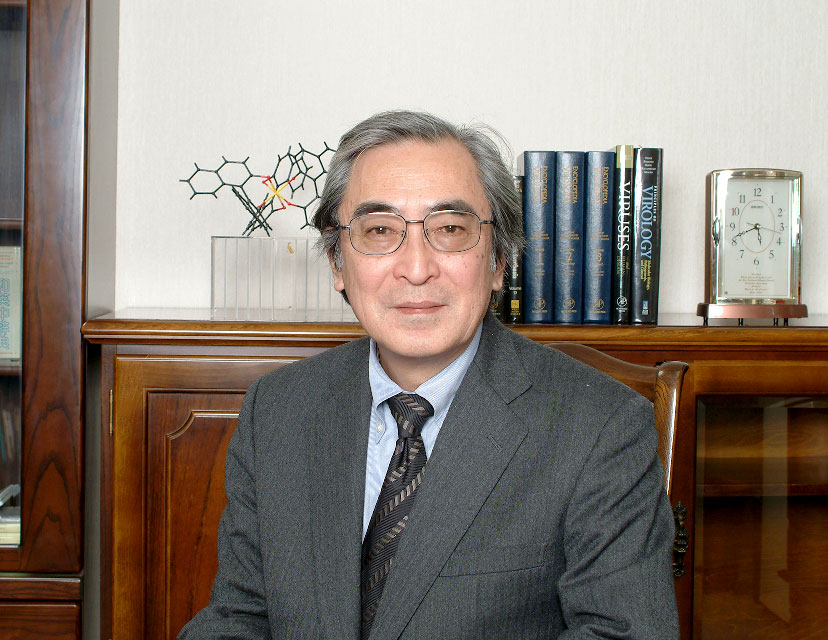 The Microbial Chemistry Research Foundation (MCRF) was established in December 1958 using funds raised from patent fees for the new antibiotic kanamycin, which was discovered by the late Dr. Hamao Umezawa (Director of the Department of Antibiotics at the National Institute of Health and Professor at the Research Institute of Applied Microbiology at the University of Tokyo). The MCRF's inaugural President was Shinji Yoshino, while Dr. Umezawa served as Chairman. The objectives of the MCRF are to conduct microbiological research to discover widely beneficial substances and to develop and utilize these substances with the particular aim of advancing disease prevention and treatment, thereby contributing to improvements in public health and welfare.
In 1962, the MCRF established the Institute of Microbial Chemistry at its present location and commenced research activities under the directorship of Dr. Umezawa. The institute has since given rise to numerous beneficial pharmaceuticals, including kasugamycin, which is highly effective against rice blast, and bleomycin, which was the world's first target-specific anticancer agent. Furthermore, the institute pioneered research into the mechanism of resistance in strains resistant to aminoglycoside antibiotics such as streptomycin and kanamycin. This research initiative resulted in the successful synthesis of the kanamycin derivatives dibekacin and arbekacin, which are effective against a broad spectrum of resistant bacteria. The institute's most recent successes include the veterinary drug ZUPREVO. This background has led to microbiology, medicine, and organic synthetic chemistry becoming the main pillars of the institute's research activities.
In 2010, the MCRF adopted a policy of further strengthening its basic research under former Chairman, Dr. Akio Nomoto. Despite new leadership, the MCRF will remain true to its path. MCRF was authorized a Public Interest Incorporated Foundation on March 22, 2011.
The buildings that has thus far yielded numerous research successes are rapidly beginning to show their age. Accordingly, a new research building incorporating the Hiyoshi Branch was constructed, and research was scheduled to get underway at the new location in May 2015.
In 2017, Hamao Umezawa Memorial Museum Meguro (HUM), which honors Dr. Umezawa's legacy was established adjacent to the new research building.
Masakatsu Shibasaki
Chairman of the Board of Directors