Biology Division
Laboratory of Virology
Research Outline
The research purpose of our laboratory is to elucidate the elementary processes of vital reactions by making full use of techniques based on molecular biology, biochemistry (enzymology), and cell biology. We promote original drug discovery research based on the results obtained in our studies. Furthermore, we provide technical support for the drug discovery research of IMC by developing experimental systems that can verify the mode of action of novel compounds. In particular, we are elucidating the elementary processes underlying the systems of viral and intractable diseases and have developed new agents against these diseases.
Members
Laboratory Head Masanori Hatakeyama
Number of Members 12
Theme outlines
1. Research involving the influenza virus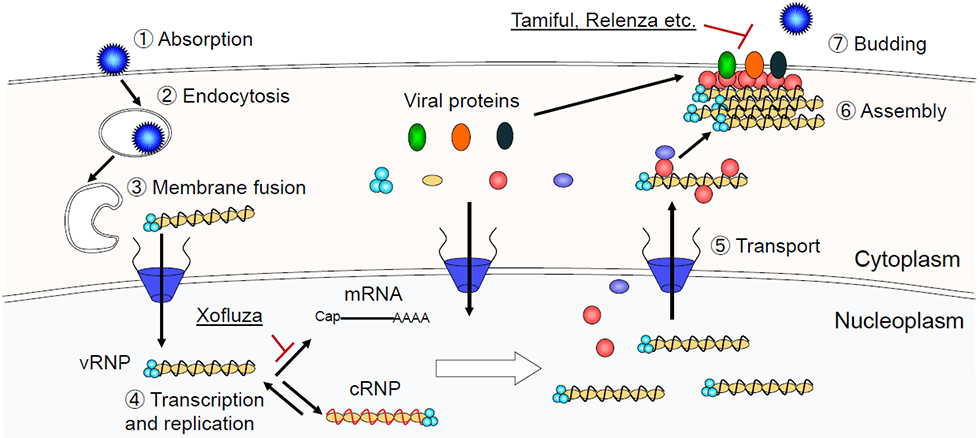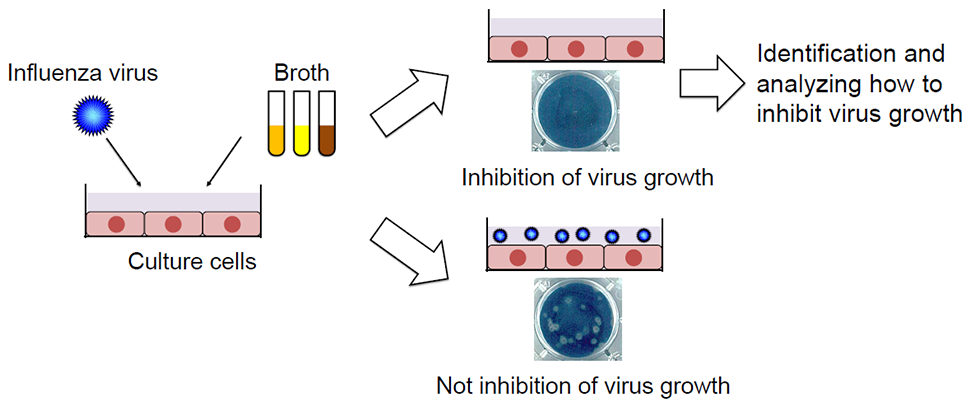 2. Research on the infection of Hepatitis B virus (HBV).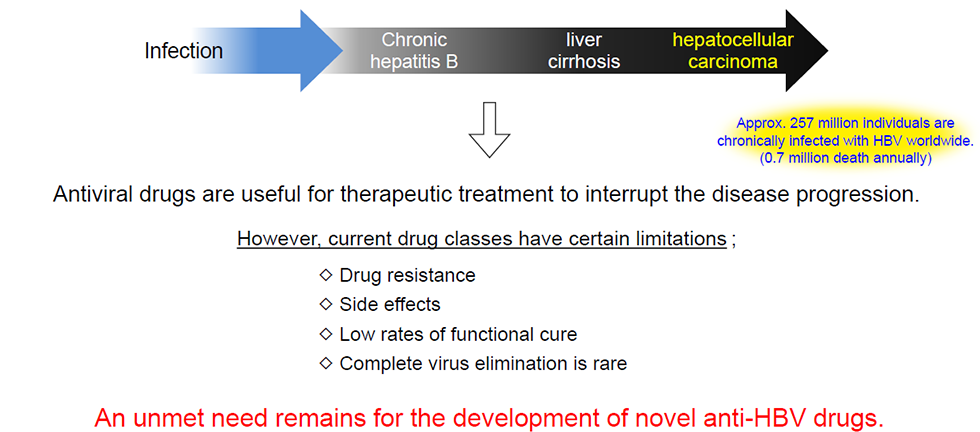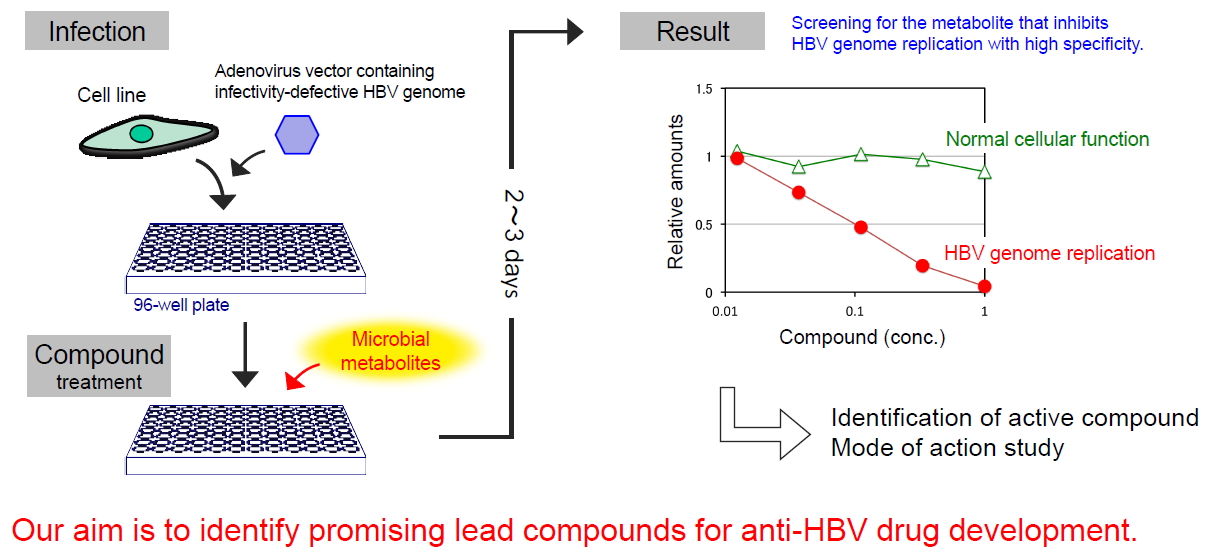 3. Development of Safe Genome-Editing Therapy of Genetic Diseases Using Adeno vector
Knock-in in the liver of newborn mice via i.v.
Genome-editing therapy of genetic diseases by a simple injection may become possible.
More effective "all-in-one" AdVs have been constructed.
Izumu Saito https://researchmap.jp/read0007866/
Tomoko Nakanishi https://researchmap.jp/read0212832/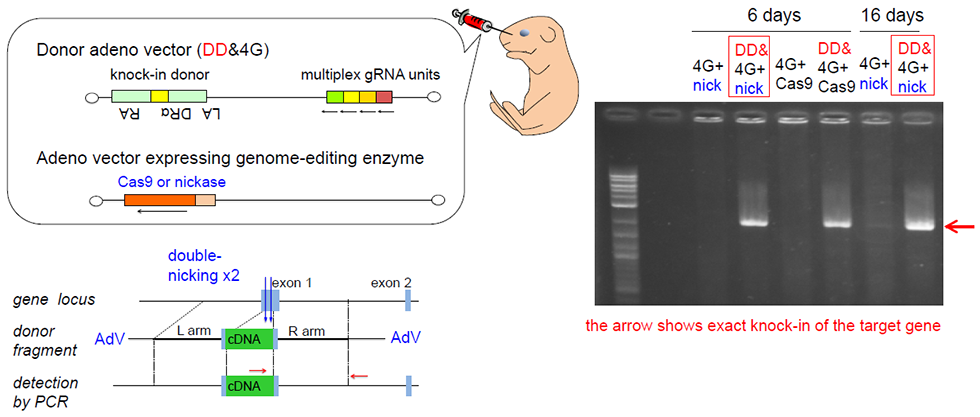 4. Development of Fluorescent Screening Method of anti-HBV Genomes and Genome-Editing Therapy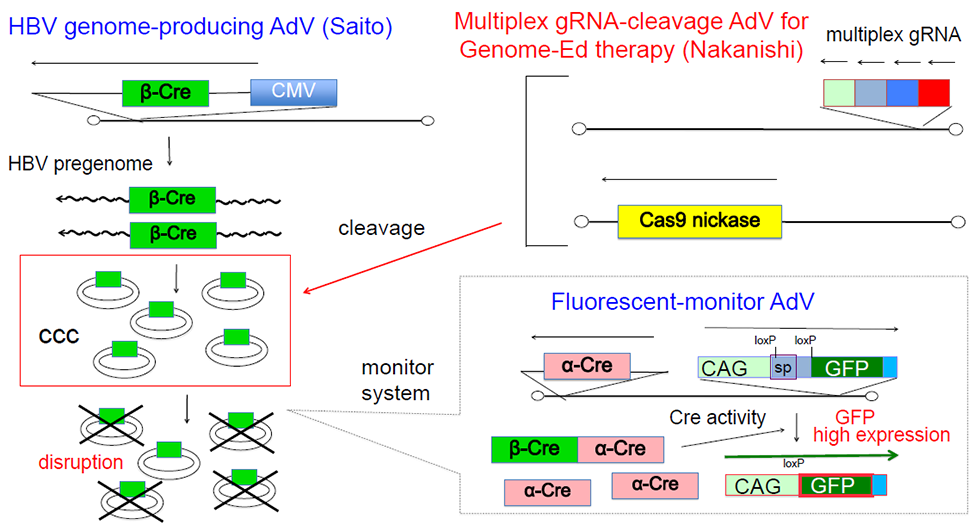 5. New therapeutic strategy: Targeting neuromuscular junction (NMJ) to Neuromuscular diseases
Screening of natural products for the discovery of drugs relating to Neuromuscular diseases.