Chemistry Division
Laboratory of Medicinal Chemistry
Research Outline
The predecessor of our laboratory was the Institute of Bioorganic Chemistry, established in Hiyoshi in 1974. It was renamed the Hiyoshi Medicinal Chemistry Research Institute as an affiliate to the Microbial Chemistry Research Center in 2003 and was renamed again as the Institute of Microbial Chemistry, Hiyoshi in 2010. The current Laboratory of Medicinal Chemistry started in accordance with the transfer to the new research building of the Institute of Microbial Chemistry in 2015. Since its establishment, we have continuously conducted studies on the synthetic chemistry of antibiotics.
Members
Laboratory Head Masakatsu Shibasaki

Number of Members 10
Theme outlines
1. Development of New Antibiotics Effective against Drug Resistant Bacteria
Creation of an aminoglycoside antibiotic effective for super-resistant bacteria ahead of the world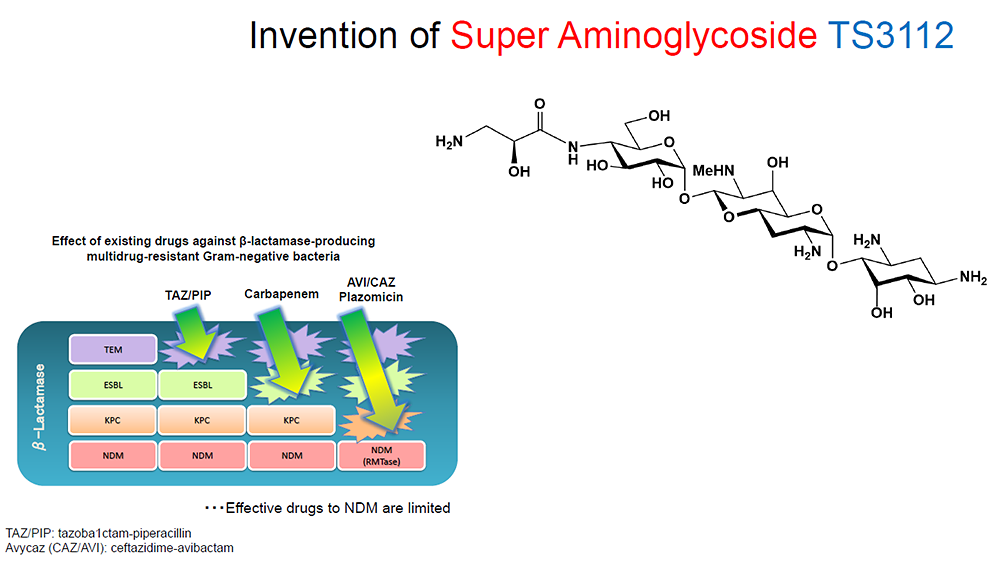 2. Development of Novel Anti-tuberculosis Drugs
For people suffering from tuberculosis around the world, we are working on the development of CPZEN-45 as a top priority.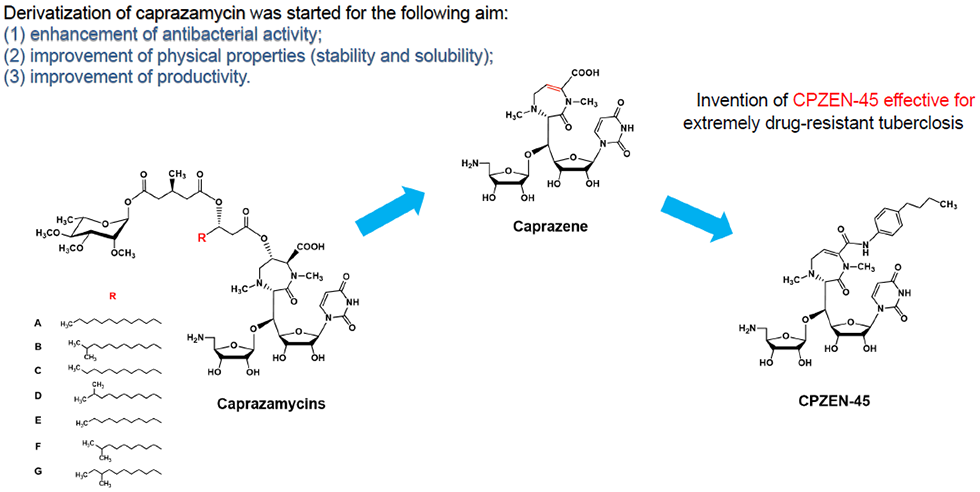 3. Development Study of Novel Anti-influenza Drugs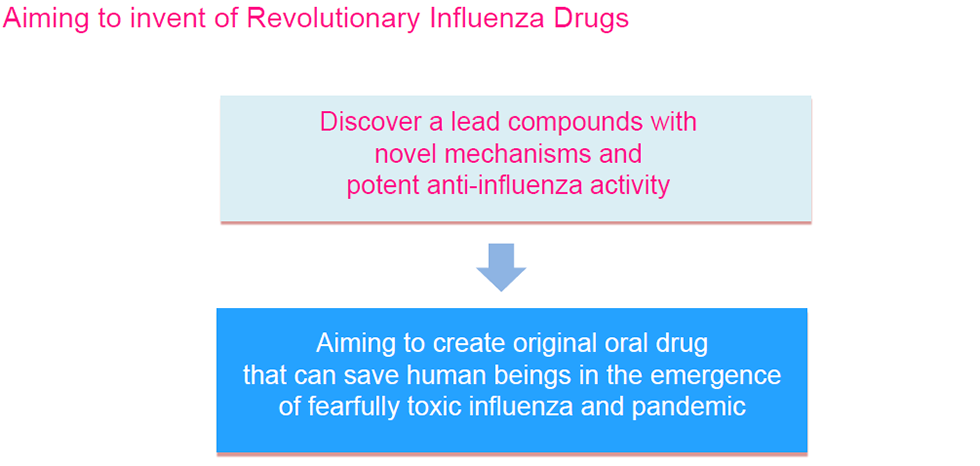 4. Development of Veterinary Antibacterial Agents
Invention of novel macrolide antibiotics
We succeeded in reconstructing tylosin, which is active against causative bacteria of human infection, into a compound effective selectivity for infectious disease bacteria of livestock.

On sale worldwide from 2013